Complex electronic components requirements demand strict solutions
Customers in the aerospace be called upon to meet the most stringent standards.


WIN SOURCE continuously evaluates each of our suppliers to ensure that their quality is always at a high level, to help aerospace companies overcome any challenge and keep their missions on accuracy. The supplier qualification process includes company background check, confirmation of trade and financial information, and auditing of business and quality systems and processes.
Keep in step with the times
With the rapid development of automation industry, WINSOURCE's products are in step with the current automatic demands. Our advanced technology always secure your specific needs through timely procurement.
Rigorous quality control
Automation industry needs high-quality technological components for purpose of safety. Therefore, WINSOURCE gives all customers a guarantee that rigorous quality control procedure must be completed.
Fast-sourcing assurance, Efficient In-house Inspection
Medical industry mainly focuses on accuracy and innovation. WINSOURCE uses cost-saving procurement and optimize in-stock inventory to assure in-time sourcing capabilities.
Medical insdustry attaches great importance to strict and rigorous inspection of all vital technological components. WINSOURCE can support the custom-made services from supplier verification, quality control to obselescence management.
Source various components
The consumer electronics market is diverse and rapidly developing, and user needs are everywhere. WINSOURCE masters industry information and actively sources. We have a large inventory to perfectly meet your needs and help your products gain an edge in the consumer product space.
Customized inventory management plan
Inventory management is an important guarantee for product production and sales. WINSOURCE provides a comprehensive inventory management solution to build the most suitable inventory for you. This will make it easier to respond to any supply chain changes in advance and improve the ability to resist risks.
Understand industry market trends
Cars can be seen everywhere in life. WIN SOURCE has a long-term grasp of the latest information and market trends in the automotive field to reasonably purchase and test electronic components used in automobiles.
Strict quality inspection process for components
After more than 20 years of accumulation, WIN SOURCE has a complete set of strict testing standards, the application of the most advanced testing equipment, and knowledgeable on-site application engineers. We have passed AS9120B、ISO 9001:2008、ISO13485、ISO28000、ESD-S20.20, ect.
WIN SOURCE CORE VALUES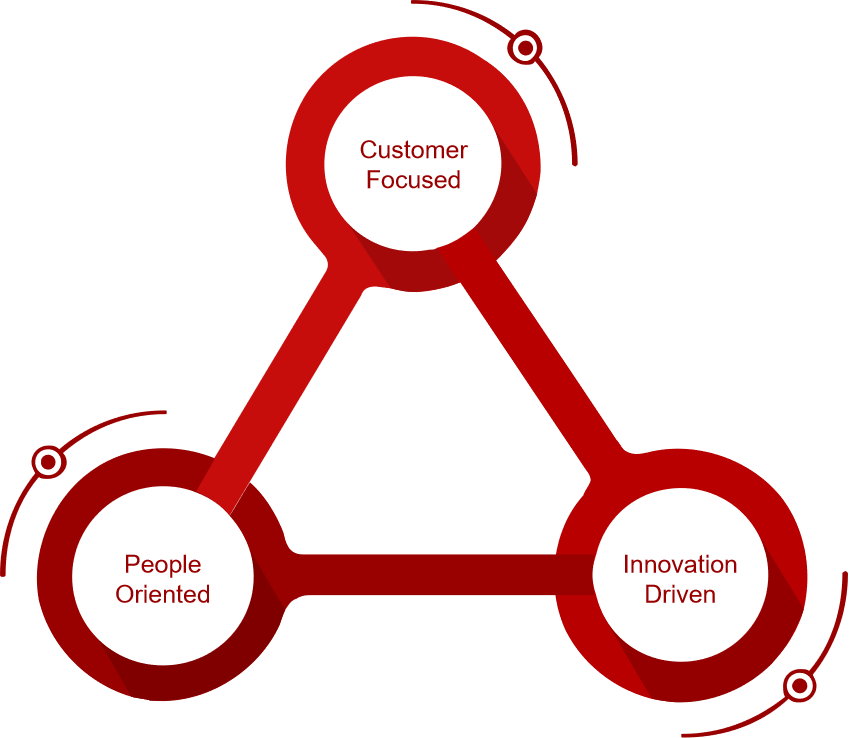 01 Customer-Focused

Only for your success.

We devote ourselves to creating unexpected services for you, our customers.
Since its founding in 1999, Win Source is dedicated to providing the best services possible to its customers, including availability of product, on-time shipping to superior support service, etc. All of efforts have led the company to be highly ranked year after year in industry surveys and acquired various glory certifications.Our high rankings in the electronic components market prove Win Source are customer-focused enterprise. Our services and support systems have been specifically designed to satisfy the needs of our customers, which are continually reviewed and modified for achieving the "ultimate" level of customer service.To consistently meet or exceed our customers' expectations is our principle.
02 People-Oriented

To achieve the "ultimate" level of customer service,
WIN SOURCE consistently implements our
own exclusive people-oriented philosophy.
We clearly and profoundly realize that the people directly serve for our customers, interacting intimately with our buyers, from price inquiry, order entry, paying , receiving, picking, shipping, to after-sales service. Each purchasing process all reflects that the people's emotion directly influence the quality of service.
Only motivated and enthusiastic peoples can provide exceptional services to buyers. That is why Win Source always implements the principles of people-oriented,folling the certified standard of ISO45001, offering employees world-class career opportunities ,competitive compensation, various outstanding benefits program---health plan ,flexible spending accounts, insurances&housing fund, personal/vacation time, holidays, employee assistance program , and a comfortable working environment.

We believe that constantly providing our employees with a great learning environment and resources for continuing to grow in their personal and professional development, aggressively pursuing equal employment opportunity and career advancement opportunity for our employees, is critical to the success of our employees and WIN SOURCE.
In ever-changing marketplace, WIN SOURCE is a consistently inventing and innovating, following the newest developed tendency in the domain of electronic components. "Innovation must be an immediate need for it." Hence, we never stop digging customers' requirements, creating tools to satisfy the requirements immediately.
We focus on two major innovations:
Service innovation
By customers' comments and suggestions ,and a great number of practice ,constantly discovery and update our service systems, including RFQs, BOMs, Logistics Services, Quality Testing System, etc.
Organization innovation
At WIN SOURCE, the people (employees) come from all over the world .As you see, we embrace diversity, and we have established a number of initiatives to promote and integrate diversity at every level within our organization. Fresh and creative employee ideas have historically driven Win Source success in the electronics distribution industry. We believe that our diversity inspires us as we continue to expand the possibilities of electronic component sales and order fulfillment.